News
23/07/2017
Our Medical Information System in Krasnodar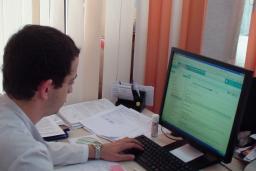 Usage experience of JEMYS Medical Information System in the Regional Clinical Hospital No. 1 (named after S. V. Ochapovski, State Budgetary Healthcare Institution, Scientific and Research Institute)
Usage of Jemys MIS in the Regional Clinical Hospital No. 1 (SBHI, SRI) has proved that the system is a reliable and user-friendly software product.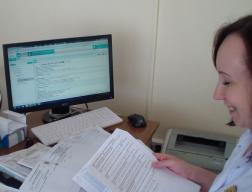 The system is widely used both in general medical practice and in specialized in-patient units. As of today, over 800 specialists from the Regional Hospital are using JEMYS MIS in their work. IT functionality has been extended to in-patient units, general-practice consulting units, and diagnostic units. Active implementation of the MIS is underway in anesthesiology and resuscitation units. Specialists from the Regional Hospital use the MIS to prepare over 10,000 medical documents daily, including journal records, patient examination records, clinical reports, and records of instrumental and laboratory tests. If should be noted that the range of medical documents available in the system is constantly growing and being adjusted to satisfy demands of specific units. Thanks to a flexible and powerful construction kit tool, new types of medical documents can be created by specialists possessing basic MIS usage experience, without resorting to programmers' services. As of today, JEMYS MIS already has over 300 types of medical documents, and this number increases every month.
Using data from registered medical documents, statistical and financial reports are prepared. In many units, journals which in the past would be filled in by hand and kept in paper form are now produced by the Medical System. For example, morbid anatomy unit became one of the first units to switch to electronic format of medical journal keeping, which allowed for more precision and quality in accounting for results of its work.
Currently, the Clinical and Expert Commission Automated Workplace module is being implemented, and JEMYS comes to help in clinical-and-expert work: on the basis of datasets from open healthcare records, the medical system automatically generates lists of healthcare records with errors committed during data entry. Also, the system automatically generates lists of patients to be considered at medical commissions on given dates, and generates medical commission journals.
Apart from development of the module for keeping electronic healthcare records, JEMYS actively develops functionality of financial accounting and integration with federal services: works for integration with cash register and control machines were carried out, while updates to the Paymaster Automated Workplace module ensure convenience and promptness of registration of payments and preparation of cash receipts in paper and electronic form.
The system's functionality, proved by intensive everyday usage, has been highly praised by medical specialists.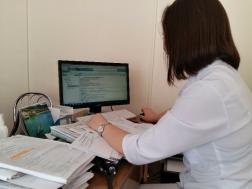 Doctors from the surgery unit say: "In the past, we would be suspicious towards attempts to introduce IT techologies to our work". It is well known that paper is a tried-and-true tool, and so we would be apprehensive towards working in an unknown computer program and, on the whole, towards full computerized automation of processes. But after working in the computer system for several days, we got used to it and started to leverage on its functionality. It gave us solid advantages: now we don't need to look up in the archives old healthcare records in cases of repeated admissions to hospital or to wait when patient examination records would be brought from diagnosticians. We can instantly get all this information from Jemys. At the same time, it became much more convenient and quick to draw up medical documents with the help of templates and automatic filling-in of documents, with the usage of examinations performed in the past and saved in patients' healthcare records. Thank you for helping us in our work!"