News
19/12/2017
Participation of YSAR+ in the Business Forum "Promotion of Advanced Russian Technologies"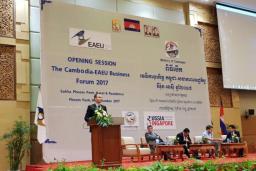 Between December 11 and 14, 2017, YSAR+ took part in the business mission of Rostec Corporation in Singapore.
The mission was organized by the Russian-Singapore Business Council. The forum was attended by the management of Rostec Corporation, representatives of the Ministry of Industry and Trade of the Russian Federation, the Government of Moscow, and the National Research Foundation of Singapore. The Russian delegation was headed by Sergey Chemezov, General Director of Rostec Corporation.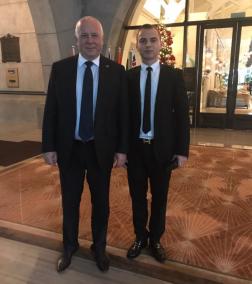 Andrey Robsky, Director of the International Projects Center of YSAR+, held several meetings within the framework of the event, which resulted in the signing of a four-party agreement between YSAR+, the Russian-Singapore Business Council, and Singapore companies United Crest Healthcare Pte Ltd and Progression Pte. LTD. This agreement is aimed to establish international cooperation in the field of tele-healthcare, to develop and integrate JEMYS (Russia) and iMedic (Singapore) technologies by pooling of core competencies, in particular in oncology. The agreement provides for implementation of a joint pilot project in the territory of Chuvashia with the participation of N.N. Blokhin National Cancer Research Center of the Ministry of Health of the Russian Federation.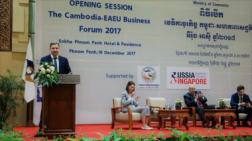 On December 16, Phnom Penh hosted the first international economic forum "EAEU – Cambodia – 2017". The delegation of the Eurasian Economic Commission was headed by Tatyana D. Valovaya, Member of the Board (Minister) for Integration and Macroeconomics. The delegation also included officials and business representatives of the countries of the Eurasian Economic Union.
Sergey Pronin, Deputy Chairman of the Russian-Singapore Business Council, presented to the audience the "Center for Promotion of Russian High-Tech Companies and Presentation of Investment Projects Abroad" recently opened in Singapore with the participation of the Business Council to promote Russian industrial and high-tech companies on the markets of the South and South-East Asia.
Andrey Robsky made a presentation on innovative solutions in the field of healthcare. In his report, he presented to the participants of the forum a ready-made tele-healthcare product developed by YSAR+, which was successfully implemented in many regions of the Russian Federation. He emphasized that "the Company's priority is to enter the markets of ASEAN countries, including Cambodia".
Official source of information