News
16/03/2018
Technological innovations in medicine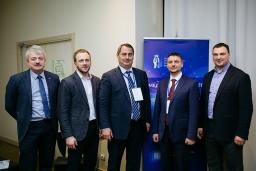 Volga-area conference was held on March 15, 2018 in Samara with the following topic: Modern Medicine and Pharmaceutics: Trends and Innovations. The purpose of the event (organized by Kommersant-Volga) was discussion of innovations-based technologies in medicine and development of the pharmaceutics industry, as well as determination of the principal factors of success of modern hospitals.
Representatives of state and private medical institutions, regional authorities, Samara State Medical University, pharmaceutical and telecommunication companies, and civil society organizations participated in the conference and exchanged their opinions.
Among those reporting were Anna Makovskaya (Candidate of Medical Sciences, General Director of Klinika Serdtsa heart health center), Serguey Branchevski (Head of the Representative Office of the self-governing organization named Association of Medical Institutions of the Volga Area in Samara Region), Yevgueniya Borisova (Assistant for Commerce in the Sphere of Medicine to Business Ombudsman), Andrey Mokeev (Head Doctor of the Medgard chain of health centers), Maxim Bagaev (Regional Director of YSAR+ JSC), Alexandr Kolsanov (Director of the Institute of Innovations-Based Development of Samara State Medical University), and others.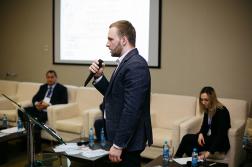 Maxim Bagaev, Regional Director of YSAR+ JSC, with assistance and participation of Salavat Agletdinov (Radiologist Doctor, Samara Regional Clinical Cancer Center, State Budgetary Healthcare Institution) and Marina Karpova (Radiologist Doctor, N.N. Blokhin National Cancer Research Center, Ministry of Health of the Russian Federation) presented an extended report dedicated to comprehensive integrated telehealthcare technologies, and gave a speech on those innovations-based principles in routine work which have been introduced by the SDRS-MS software product ('System of Descriptions, Recommendations and Statistics of Mammography Screening'), as well as on cooperation of doctors in the spheres of prophylaxis and diagnostics of breast cancer. The participants were informed on international standards integrated in information system and concerning execution and description of researches, evaluation of quality of specialists' work, foundations and ontology of knowledge and constant learning, communicative and analytic tools used in inquiries of 'second opinion'. In the final part of his report, the speaker provided information on the trends in international cooperation with participation of the YSAR+ company.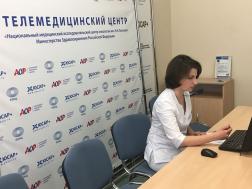 Stanislav Kazarin (Acting Head, Department of IT Technologies and Communications of the Samara Region) noted that a number of products developed by YSAR+ has successfully been in operation for several years in the region's medical institutions, while also having wide presence in other constituent entities of the Russian Federation and being used for conducting telehealthcare consultations in federal centers within the competence of the unified state healthcare system of the Russian Federation.