News
28/05/2006
Medicine 2006 (Moscow, Russia)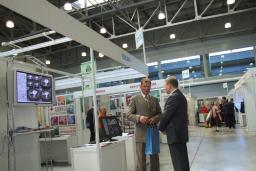 The exhibition took place from May 24 - 27, 2006. Commerce and exhibition center "Crocus City"
During the exhibition, the whole range of modules for a comprehensive system was demonstrated (developed by YSAR+).
The system ensures keeping of patients' electronic health records, including the following modules: Pharmacy, Laboratory, Cytology, Finances and Paid Services, Radiological Information System (RIS+PACS).