Products
Television broadcasting and wired radio system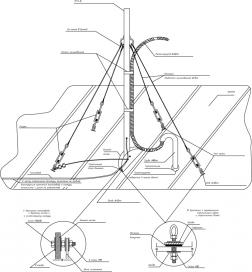 Television broadcasting and wired radio system is intended for providing TV and radio broadcasting services to subscribers, as well as for ensuring centralized transmission of notifications and messages. Constant readiness of wired-broadcasting networks and nodes to signal transmission allows to design, with them serving as the basis, various notification systems with the following examples of principal features:
Maximum coverage of subscribers;
Maximum attainable equipment reliability, continuation of operation and independence from power supply for the events of electricity supply failures;
Circular, group and targeted operation modes of the system;
Ensuring possibility of integration with local systems of fire notification and electric siren notification;
Automated management, control and monitoring of the state of equipment, channels and system's terminating devices.
The television broadcasting and wired radio system pertains to the category of closed broadcasting systems and is distinguished by the fact that broadcasts are provided to subscribers through safe IP channels. This allows a significant improve in controlling content provision.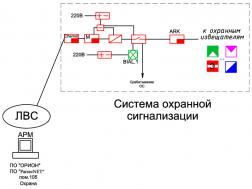 Primary function: provision of digital television and radio broadcasts at subscribers' requests.
Digital television broadcasting and wired radio provides various high-quality services, wide selection of content and large number of channels.
The number of provided channels is nearly 'unlimited'. Subscribers get total freedom in the choice of what and when they view. This becomes possible thanks to a two-side interactivity. This feature is made possible due to the usage of IP networks.
Users can request and receive television channels in interactive mode. TV content comes from databanks, where it was previously saved.
Attached files
Driving mast mounting
, JPG — 160.7 Кб
Structural scheme
, JPG — 188 Кб
Radioresistance
, JPG — 0 Кб
Structural broadcasting scheme
, JPG — 0 Кб
Layout diagram
, JPG — 0 Кб