Projects
August 2007
Samara Regional Clinical Oncologic dispensary
As part of creation of operating section for the Samara Regional Oncologic dispensary, our company executed an order for creating a system for transmission of images from operating rooms and endoscopy room with the usage of specialized hardware and software.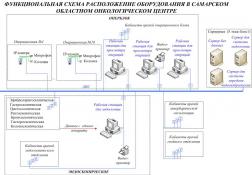 When launched, the system gave the following possibilities:
Integration in the system of patients' electronic health records, with possibility of viewing existing results of endoscopy examinations and recording new ones;
Obtainment and storage of diagnostic and textual data on patients in database;
Exchanging obtained data (in electronic form) both within the center and with other medical institutions;
Real-time transmission of operating area image from operating rooms to doctors' rooms.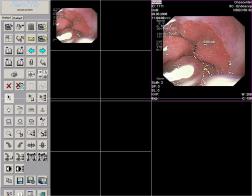 The Endoscopy software-and-hardware complex ensures automation of display, processing and analysis of multimedia data being received from analog and digital endoscopy equipment during performance of endoscopy examinations. The complex makes it possible to exchange data through the DICOM protocol with other workstations or servers included in the medical institution's local area network.
Active usage of the Endoscopy software-and-hardware complex increases efficiency of work in the associated departments of the oncologic dispensary, increases document flow speed, reduces the number of errors in personnel work and, ultimately, increases quality of client servicing.