Projects
December 2010
North Caucasus Multi-Profile Medical Center (Beslan, Russia)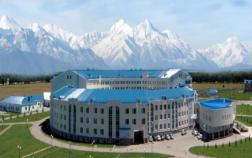 The North Caucasus Multi-Profile Medical Center (Beslan, Russia) is a multi-purpose medical institution with 24-hour in-patient facility, treatment-and-diagnostics sections, daytime in-patient facility and consulting-and-polyclinic section.
In its daily work, the Medical Center actively uses IT and tele-healthcare medical technologies.
Sofya Georguievna Georguiadi, Head of the Radiological Diagnostics Department (Professor, Doctor of Medicine) formulated the following task: to ensure integration of various diagnostic equipment (MRI, computer tomography, ultrasonic, angiography, endoscopy and others) in a single IT infrastructure with possibility of conducting tele-healthcare consultations for various disease categories.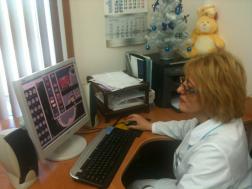 YSAR+ performed the whole range of works for implementation of a unified system for automation of diagnostics department's work. All digital diagnostic equipment (MRI, computer tomography, X-Ray, angiograph) was included in the Center's LAN and connected to specialized workplaces with the installed Radiological Information System developed by YSAR+. A total of 35 licenses of the Radiological Information System were activated in the Center. A digital archive with 18.6 TB capacity was created for data storage.
Specialists of
YSAR+
ensured training of medical personnel and servicing of implemented systems.