Projects
July 2010
Tele-healthcare in the Republic of Mordovia (Saransk, Russia)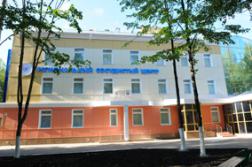 In 2010, the Ministry of Healthcare of Mordovia significantly increased the possibilities of receiving high-tech medical assistance for those residing in the region, when a system of remote consultations was implemented. Within the framework of implementation of the federal targeted program titled Perfection of Organization of Medical Assistance to Patients with Blood Vessel Diseases, the Regional Center for Blood Vessel Diseases was created on the basis of the Municipal Clinical Hospital No. 4 of the city of Saransk. Along with other organizational and technical issues, it was necessary to solve the one concerning innovation technology implementation for ensuring IT-support for diagnostics and treatment.
An automated system of remote tele-healthcare consultations was put in operation in the region.
Unification of the Center for Blood Vessel Diseases with the Municipal Clinical Hospital of Emergency Medical Assistance, Komsomolskaya Central District Hospital and Krasnoslobodskaya Central District Hospital within one network has allowed to create a single information space, and within it, the system of medical remote consultations was deployed. The system supports the algorithm of patient tracking along the program of blood vessel diseases and ensures keeping of a database.
At the opinion of the director of the Center of Blood Vessel Diseases, usage of remote consultation system allows doctors to formulate exact diagnosis in a timely manner, which in most cases is a decisive factor in saving patients' lives.