Projects
December 2010
Tele-healthcare in Yaroslavl Region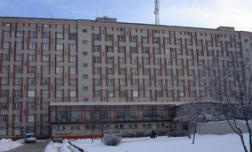 In 2010, the company created of an automated system of remote tele-healthcare consultations in Yaroslavl Region. Tele-healthcare system was implemented in four of the region's medical centers (Yaroslavl, Rybinsk, Uglich). This product is an efficient tool when solving issues of the federal targeted program titled Decrease in Mortality from Cardiovascular Diseases.
The company's specialists performed the whole range of necessary works, from system design to medical personnel training. This guarantees reliable functioning of all subsystems and efficient comprehensive servicing.
According to estimates of leading medical specialists of the Yaroslavl Region, the implemented software and hardware system complies with requirements of international standards, while its innovative features will ensure, for the region and in the future, steady development of the technology of tele-healthcare consultations.