Projects
September 2006
Municipal Clinical Hospital No. 2 (Astana, Republic of Kazakhstan)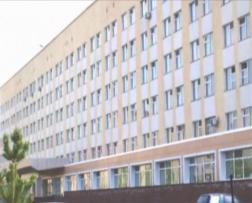 In 2006, Vyacheslav Yurievich Dudnik, Director of Astana Healthcare Department, talented manager widely known in Kazakhstan's medical community and who always aims at reforming the healthcare system, chose YSAR+ to be the supplier of a comprehensive solution for automation of work of the Astana Municipal Children's Hospital No. 2.
Municipal Clinical Hospital No. 2 employs more than 400 of medical personnel working in the clinic with 250 visits per shift and in 12 sections of in-patient hospital with 300 patient capacity.
In the course of execution of the agreement signed with the Municipal Clinical Hospital No. 2, YSAR+ put in operation more than 100 automated workplaces of hospital information system, 17 workplaces of Pharmacy information system, and 9 workplaces of radiological information system.
At customer's request, all systems were adapted for the Kazakh language, which allowed to implement the systems and ensure hospital personnel training within the shortest time.
During one year of active users' work, more than 30.000 records were entered in the system.