Projects
November 2008
Ivanovo Region Healthcare Department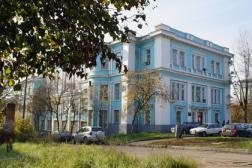 In November 2008, the project of the Automated System of Remote Tele-healthcare Consultations was developed. In November-December of 2008, installation works were performed and first-stage equipment was supplied.
In April 2014, YSAR+ implemented the Automated System of Remote Tele-healthcare Consultations (ASRTC) in the Ivanovo Region, with a possibility of connection for all interested specialists: oncologists, radiologists, surgeons and general practitioners. This created conditions for ensuring early diagnostics and detection of early stages of socially-critical diseases while at the same time lowering population mortality rates.
On the basis of the Ivanovo Regional Clinical Hospital, a regional ASRTC center was deployed. At present, the system's subscribers are located all over the region, in the towns of Kineshma, Shuya, Teykovo, Furmanov, etc.
A. N. Vesenev, Director of the Medical Information and Analytics Center for the Ivanovo Region, said in his testimonial: "Thanks to well-organized and professional work of specialists from the servicing department of CJSC YSAR+, we are successfully using the system in daily work of our treatment-and-prophylactic institutions across the Ivanovo Region".