News
07/12/2019
YSAR+ at Healthcare 2019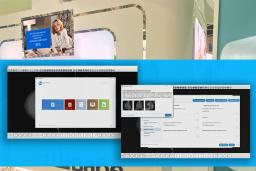 On December 2-6, YSAR+ JSC took part in the exhibition at Healthcare Forum 2019 at the joint stand of Shvabe Holding.
The Company presented the SDRS tele-healthcare platform - the System for the Description of Recommendations and Statistics designed for the automation of activities of diagnosticians and specialized tele-healthcare consultations. Together with the specialized Shvabe equipment, it will minimize the likelihood of medical errors, improve the quality of healthcare services and automate the processes of prevention and diagnosis of cancer.
As part of the Forum's business program, Shvabe Holding of
Rostec State Corporation
signed a Cooperation Agreement with the largest oncology clinic in Russia and Europe - N. N. Blokhin Russian Cancer Research Center. The Agreement was signed by
Ivan Ozhgikhin
, Shvabe's Deputy General Director for the development of sales, marketing and support systems for civilian products, and
Alexander Petrovsky
Deputy Director for Work with Regions of N. N. Blokhin Russian Cancer Research Center. The parties will implement a
multifunctional platform
for the automation of diagnostics and screening
made by YSAR+
.